Testimonials
We do our best to make sure everybody who visits Boscobel Country Apartments really enjoys their stay.
Rather than tell you about Boscobel, we thought we would let our previous visitors speak for us.
Here are just a few of the letters of thanks we receive every year. Click on the image for a larger view!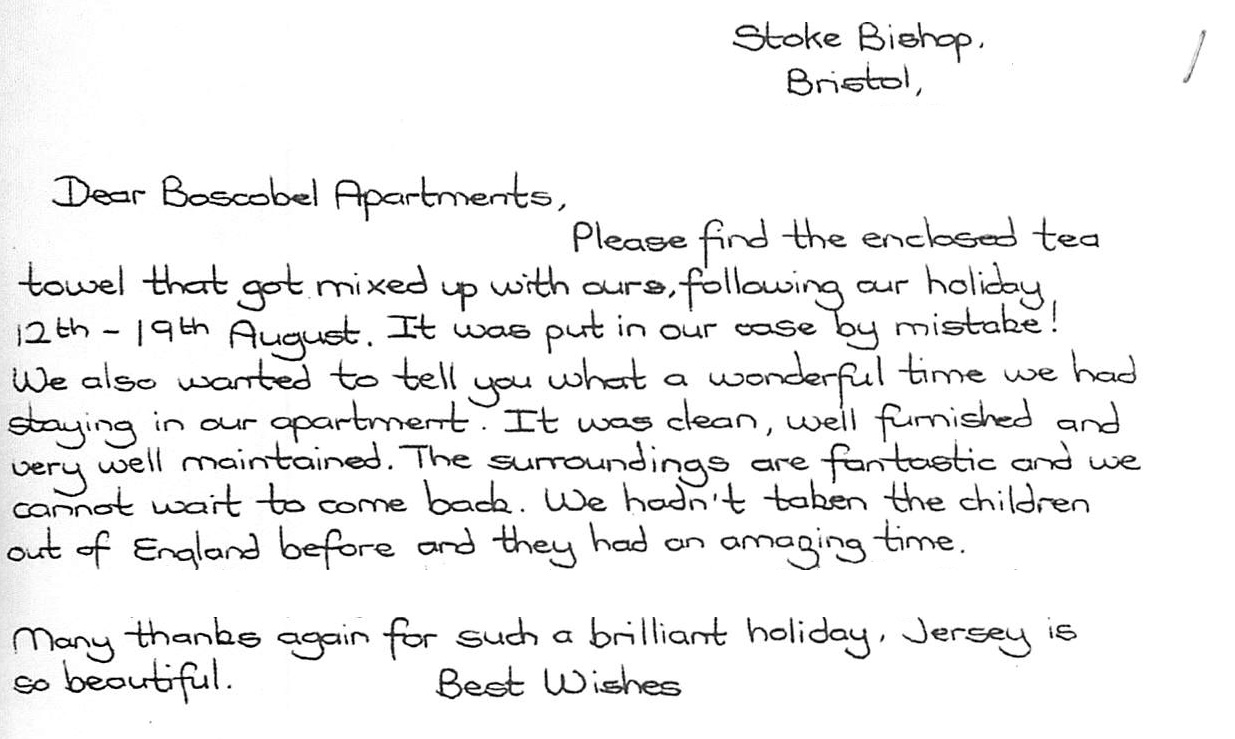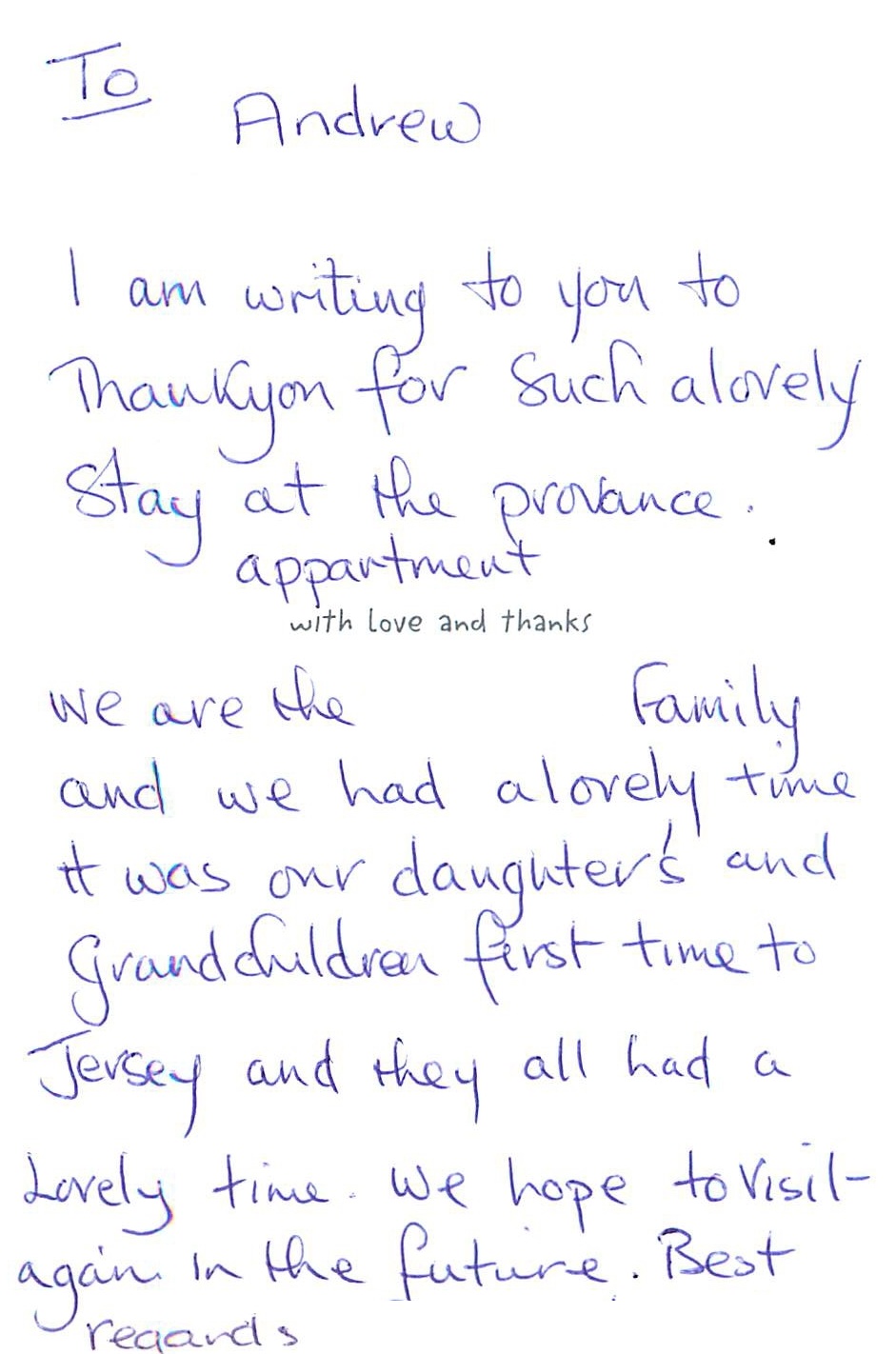 Also, some copied text from emails received:
Thank you very much for a great holiday at your beautiful apartments. We've really enjoyed and had a great time. We hope to come again,
Yours sincerely - Kara, Matthias, Maxi, Tobi & Flo
2/10/11 - " thanks for your kind hospitality during our very enjoyable stay on your lovely farm. It was a lovely cosy apartment and we really felt at home there!" Miss C W
30/7/11 - "all the equipment is great and as new, we stay in lots of self catering and the cleanliness is fantastic & really pleased that you supply lots of things like detergent, powder and cleanings stuff" - Mr L 30/7/11